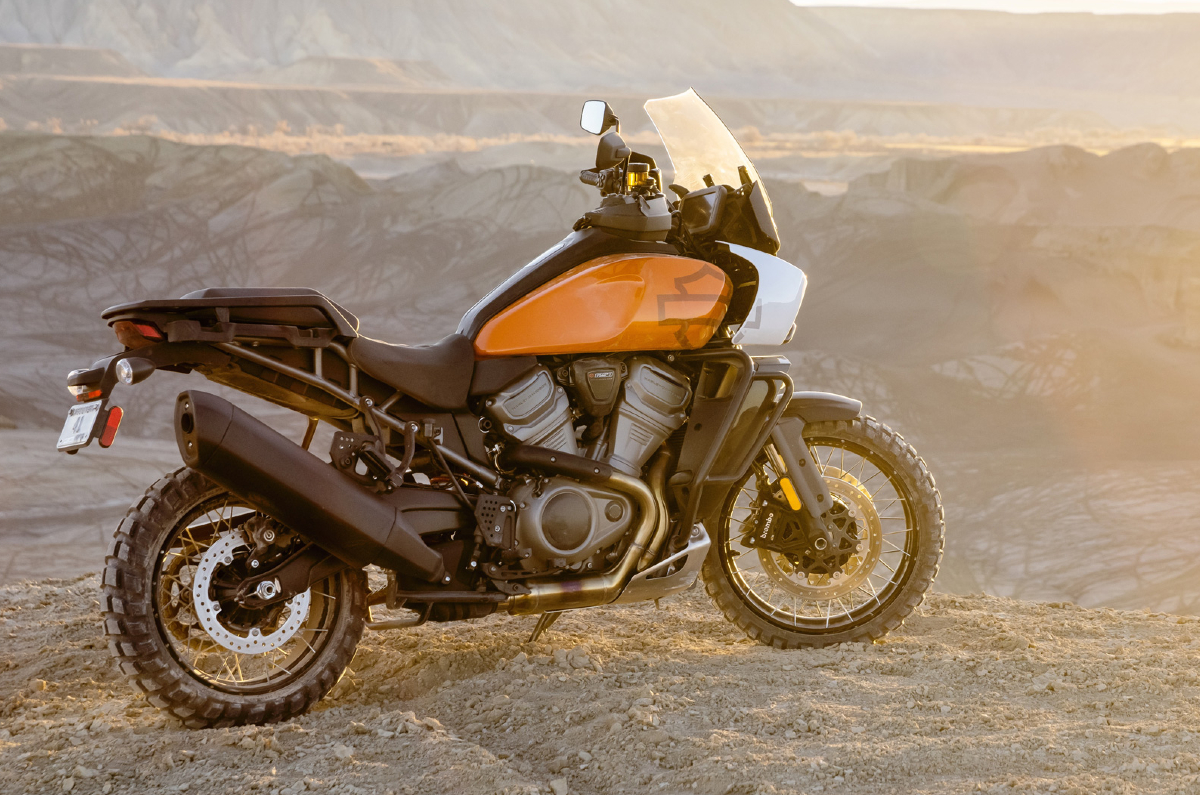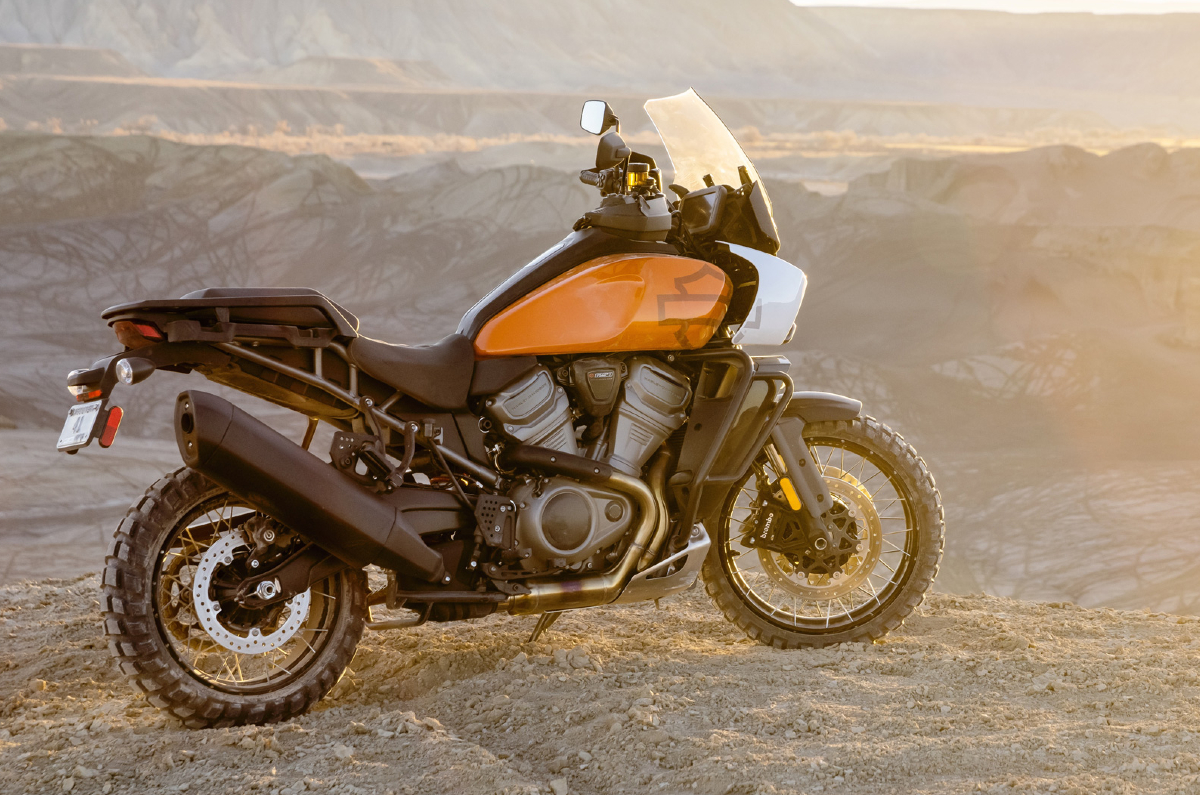 Harley-Davidson India recently announced prices for the new Pan America 1250, its first-ever adventure motorcycle. For a company steeped in history and with legions of fans of its cruisers, the introduction of the Pan America 1250 is nothing short of a paradigm shift. It is Harley-Davidson's attempt at staying relevant in an ever-evolving motorcycle market. 
Here are the five most important things you should know about the new Pan America 1250.
1. Harley-Davidson Pan America 1250 has a unique design 
When Harley-Davidson announced the introduction of the Pan America 1250, the whole world stood up and took notice. After all, with this being their first-ever adventure motorcycle, there was quite a bit of curiosity and when revealed, it was interesting to see the company choose a markedly different design approach.
Bits like the rectangular bar style LED headlight, the large adjustable windscreen above it, large fuel tank and minimal rear have been well executed, lending the bike its own flavour. It may not be to everyone's taste but it certainly does stand out against the competition.
Some of the other design highlights include a backed-out exhaust, exposed subframe, full-LED lights, a bash plate and a luggage rack.
2. Harley-Davidson Pan America 1250 gets a brand new engine
Harley-Davidson has developed a completely new engine for the Pan America 1250 ADV. Called the Revolution Max, the 1,252cc liquid-cooled V-twin engine develops 150hp and 128Nm of peak power and torque. But that's not all. Unlike the V-twin engines seen in most Harley-Davidson cruisers, the Revolution Max is quite modern.
The counter-balanced engine features variable valve timing that offers a wide powerband and good low-end grunt as well. 
The engine is paired to a six-speed gearbox with a slip and assist clutch that should help reduce the effort required to operate the clutch lever in traffic and prevent wheel hop during aggressive downshifts.
3. Harley-Davidson Pan America 1250 gets an extensive electronics suite
Harley-Davidson has thrown everything but the kitchen sink at the Pan America 1250, when it comes to electronics. The motorcycle gets cruise control, lean-sensitive traction control and ABS, and five ride modes – Rain, Road, Sport, Off-road and Off-road plus. These settings can be accessed via a new 6.8-inch touch TFT instrument cluster that also features Bluetooth connectivity. By pairing a smartphone to the screen via the Harley-Davidson app, one can make calls, play music and access navigation functions.
4. Harley-Davidson Pan America 1250 Special tops the range
Harley has introduced the Pan America 1250 in two variants – standard and Special. Both variants share the frame, subframe, bodywork, engine, brakes and most of the electronics.
The Special variant, in addition to standard features, gets a centre stand, steering damper, adaptive headlights, an aluminium skid plate, heated grips, a tyre pressure monitoring system and optional, tubeless wire-spoke wheels. 
But the biggest difference is seen with the front and rear suspension that are electronically adjustable semi-active units by Showa. The electronic suspension also allows customers to activate the optional Adaptive Ride Height feature that helps reduce the seat height to 830mm from 869mm in the standard trim.
5. Harley-Davidson Pan America 1250 priced at par with rivals 
The Harley-Davidson Pan America 1250 is priced at Rs 16.90 lakh, while the Pan America 1250 Special will set you back by Rs 19.99 lakh. This means that the Harley ADV is priced around the same bracket as rivals like the BMW R 1250 GS (starting at Rs 20.45 lakh) and the Honda Africa Twin Adventure Sports (starting at Rs 15.96 lakh)
All prices, ex-showroom, India
Also see: