Oh welcome today we are looking at the jitterbug touch to smart phone from great call now here's the phone it is not the most high-tech of smart phones in an age where the Apple 5s has just come out and Samsung and Apple are battling it out for the most high-tech smartphone.  You might be wondering why are we looking at this jitterbug touch too well we want to go over some of the features and what we think is really neat about it and the specific audience they're going after all right to give some comparison so you understand who the jitterbug touch to is for. 
Here is iPhone 5 a very high tech phone as we know Apple Samsung battling it out for the best smartphone right next to it we have the jitterbug touch too doesn't look bad next to it but as you see a big difference on the home screen.  In terms of the apps on iPhone you've got all these apps tons of different features all types of cool stuff that's great for a younger people who like all that now.  We're going to take this out of here.  I'm going to bring the jitterbug into the middle of the screen but look at the difference here.  This is very simple if you want to access your phone it's right here text messages right here everything is a simple click away and that's really who this jitterbug touched to is geared for.
This would be for grandparents maybe people who are getting their first smartphone and are looking for something which is a little bit easier to use but still has it functionality.  So they can visit websites and do the cool stuff you do with smart phones alright in this review we're not going to go for all the features of the phone just not time for that but we want to do is highlight what makes this phone special why someone who is maybe not as inclined to use a smart phone or is a little harder time scene would like this phones we're going to go to phone right now.  I want to show you here is the keypad as you see it's large look at the large call button now I know for our younger audience you might say well that's silly I have no problem in the call button but as your eyes get a little bit older and it's a little harder to see simple things like this. Having a large keypad very easy to dial and a huge call button makes a difference so we think that is great for seniors we're going to go back to the menu here and look at some other features here which we think are nice.  It's got a camera in it and of all the specs over on dad does in terms of the camera nothing that special but is a 5 megapixel camera but let's go over the big thing here because this is from great call their apps here the 5 star urgent care and med coach let's go into the 5 star app right here and that's where you start to see the real difference of this phone.
As to other smartphones the idea here is is that someone who is a senior has some problems needs immediate help look at this giant red button you tap that button it calls five start game up all the information over on the website but they can get immediate help – you got GPS location obviously on the phone and the other neat thing about it. I'm going to go to the main menu here is you input a full profile so you can have your meds in there your doctor emergency contact how to access your apartment.  If you have a key hidden under met all that information right here under my profile and then when you hit that big red button you call them.  If you have a problem if you're unable to talk have some serious medical condition they can access all that from your profile.
So this is where the phone really comes out strong is this five star response and again we'll have more over on the site all right the next one which I think seniors are really going to like is this urgent care this is great for parents for anyone and what it has here another great call a pin it is if you need to speak to a nurse or a doctor click a button but what's cool is let's say you want to look up symptoms you have something going on you want to know.  I wonder if it's serious or not you have a pain in your head you can search by keyword search by body area so you can say okay let's click on the head here and now it's going to come up with some different things and basically question and answers to take you through what might be wrong and then you can decide is this something which you can figure out on your own is not a medical emergency but if you ever need help you can just hit call urgent and speak to registered nurses and they can escalate it to a doctor.
Alright we want to take you to another one of the great call apps and that is med coach and this again is pretty neat what allows you to do is keep track keep a log of your medications you should take and whether you have taken it or not so I'm just going to go to a reminder.  Here so that I can show you how this works let me just go back here so let's say you're supposed to take aspirin a low dose tells you one tablet delayed the time you're supposed to take it 356 now at the bottom of the screen.  We're going to click here so I can show you some more here okay we're going to go into the aspirin and when you have a state taken time and at the bottom here you see just taken taken as shown or skipped. 
So it's pretty neat you can keep track let's say I skipped it I'm going to go ahead and hit skip here and what you have here is the reason why I didn't have any side-effects and other reasons so this is a good way to keep track when you go back to your doctor and you want to explain what you've taken when you've taken it all of that is available.  Here in the log and of course reminders so you put in your information what you're supposed to take and the phone will give you a reminder so again for older people who are looking to keep track of their medications.  This is going to be fantastic.  All right and back at the home menu here and we just want to be clear you obviously have all the other features voicemail you've got the camera.  You've got the internet maps you've got everything it is an Android phone and we'll just go to all apps.  Here to show there are a lot of other apps so again the uses Android app so we don't want to tell you it's too limiting but what we really think this is going to be useful for is people who are new to smartphones and they don't want all those features.  So you just want a couple of things on your home screen of course.  The 5-star stuff is going to be great and again very cool that you can enter in all your information in a profile using the GPS and information you entered in.  If you need urgent care if there's an emergency they're going to have all that even if you can't communicate as long as you can press that big red button to call them so that's a quick look at the Jitterbug touch to come on over to dad does comm we're going to have a full review and a lot more specs on the phone over on the site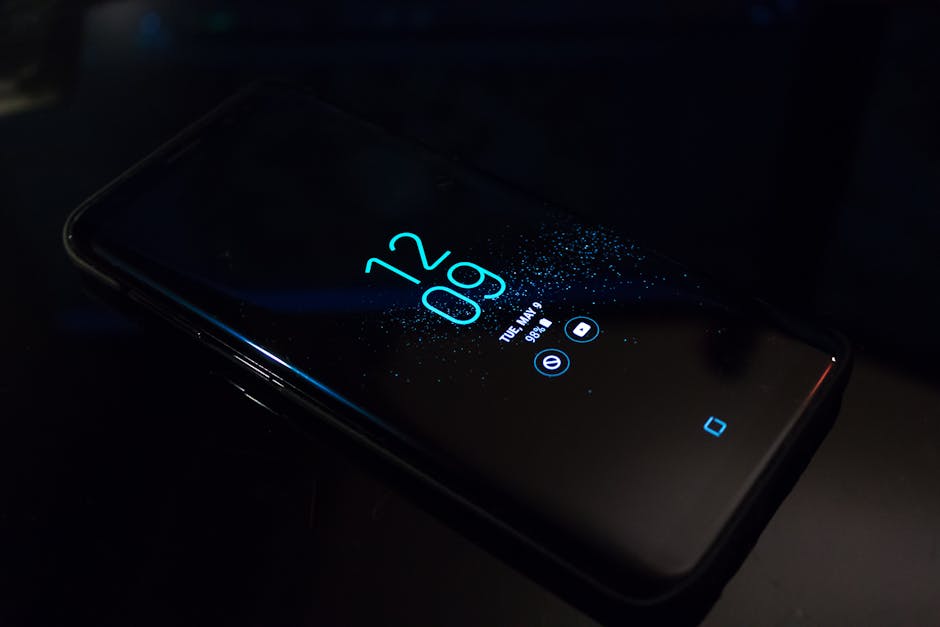 For more information about Telus/Cambridge Electronics Incorporated, contact the company here:
Telus/Cambridge Electronics Incorporated
Dan LHeureux
7809989551
[email protected]
105-8701 94 st
Fort Saskatchewan, Alberta
T8L 4P7