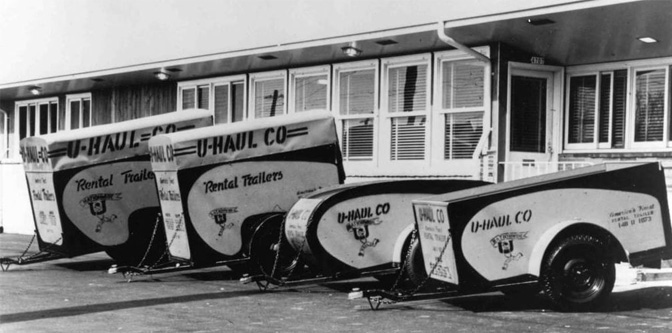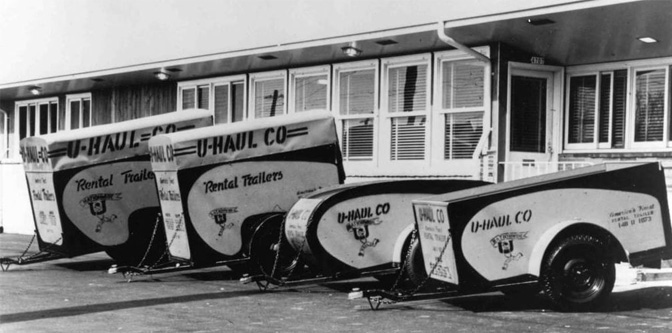 I'm working hard on a story for next week and can't be bothered, so you get a bit of a bullshit post today. Essentially, I was asked if I had an archive of utility trailer photos in the Antiquated forum. And, of course, I do… But it's not quite as rich as I had imagined.
The thing about old utility trailers is that the line between some dumb ass Coca-Cola trailer and a well done Mullins is pretty fine. As such, I tend to be drawn more towards the homegrown variants from the 1940's and 50's. Often, discarded truck beds or old military boxes were mounted on a simple stick frame and called done enough. These, along with the obviously amazing race car haulers of the day have always spoken to me.
But, if I'm honest… The real jewel in utility pullers are U-Haul trailers from the 1950's and 60's. They seem to be impossible to find, but I look on occasion anyway. I've never seen one in person, but I've heard they were built incredibly well, are light, and can be pulled by just about anything. I'd like to see for myself.
In any case, enjoy the spotty gallery… and, by all means, add to it if you have something to share. Just please… Keep your Coke trailers to yourself.